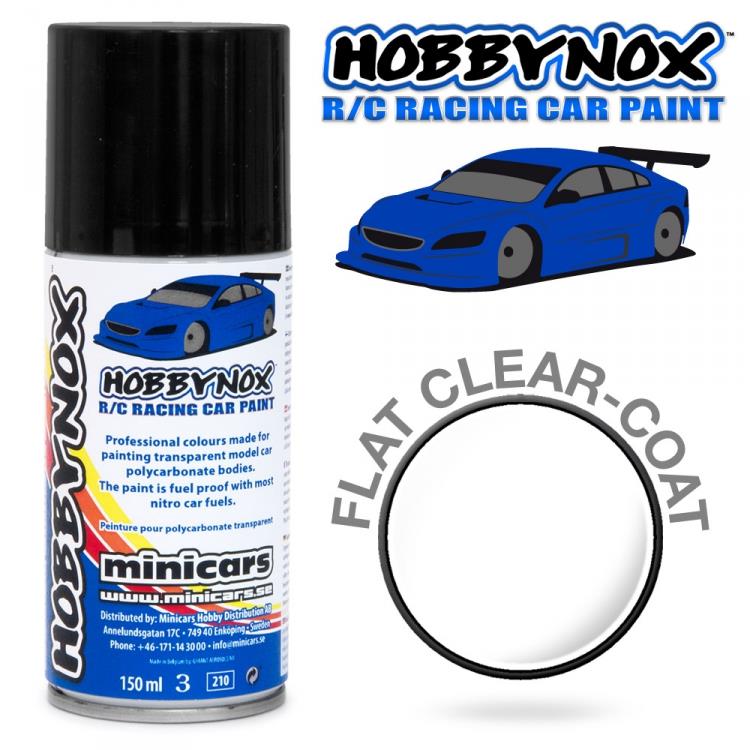 Matt Klarlack R/C Racing Car Spray Färg 150 ml
Artikelnummer

10HN1000

Lagersaldo

13

Externt lager

112

Frågor?
Just nu: 77,60 krOrdinarie pris: 97 kr (20% rabatt)
Beskrivning
This flat clear coat turns your normal painted bodyshell into a cool matt looking bodyshell (perfect for crawlers and other cool R/C projects). Spray 2-3 coats of Hobbynox™ R/C Car Flat Clear Coat from the outside onto the bodyshell and you are done!
Hobbynox™ R/C Racing Car paint have been specially developed for the painting Polycarbonate bodies. The special solvent used in it etches the surface, allowing the paint to bond permanently with the bodyshell.
Features:
Fuel resistant to most R/C car fuelsBig spray can - 150 mlExtreme adhesion and very flexibleDries fastSpecial spray noozle for an even and smooth paint finishCan also be used to coat a clear/unpainted Lexan wing to make it look "flat"
Produktinformation
Tillverkare

Hobbynox

Tillverkarens artikelnummer

HN1000

Passande bilmodeller

Okänd